Click here for Contact Information


Dr. Pandey holds a Ph.D. Degree in Chemistry from Canada's most prestigious Queen's University. The industrial hygiene team is headed by a senior scientist at a Ph.D. level who is assisted by a team of industrial hygienists, sampling technicians, analysts, chemical engineers at the Ph.D. level, and medical consultants. Naturally, we understand the contaminants in-depth and take all precautions necessary in sample collection, preservation and analysis.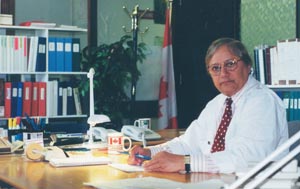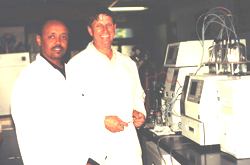 IN-HOUSE LABORATORIES ANALYSIS
Samples collected in the field are directly brought to our laboratories for analysis. The analysis is performed by highly trained technicians at the B.Sc., and M.Sc. levels under a rigid quality control program. Since there is no transit involved, the sample's integrity is better assured.
MINISTRY OF LABOUR, GOVERNMENT OF ONTARIO
In the past, the senior scientist of the Industrial Hygiene group was in charge of the Ministry of Labour project entitled "A Survey of Solvent Inhalation in Ontario Industries." The report was judged as a benchmark.